The highly anticipated remake of the iconic 1994 first-person action role-playing game, System Shock, has faced a slight delay in its release date. Originally scheduled to launch in March 2023, the game's developer, Nightdive Studios, has pushed the release to May 30, 2023. However, fans can expect an enhanced gaming experience with numerous improvements and additions.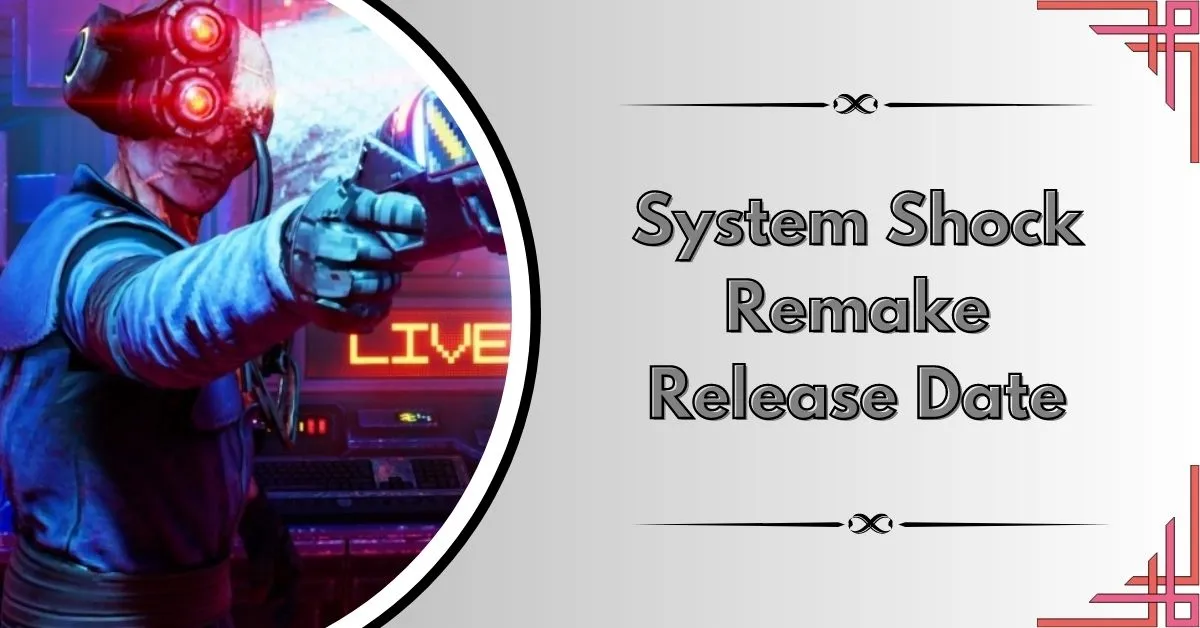 Revamped Gameplay and Enhanced Visuals
The System Shock remake has undergone extensive overhauls to deliver a visually stunning and immersive experience. Players can look forward to improved graphics, including new 3D models, textures, lighting, and effects. The dystopian world of Citadel Station has been reimagined, featuring new characters and locations to explore.
Modernized Controls and Upgraded User Interface
Alongside visual enhancements, Nightdive Studios has modernized the controls and upgraded the user interface to provide a more intuitive and seamless gameplay experience. Players will navigate the futuristic setting with improved ease, enhancing their immersion in the game's narrative.
Thwarting an Evil AI and Saving Earth
In the System Shock remake, players assume the role of a hacker in a dystopian future, tasked with thwarting the plans of an evil artificial intelligence named SHODAN. Armed with stealth, cunning, and futuristic weaponry, gamers will navigate Citadel Station to save humanity from impending oblivion.
Availability on Multiple Platforms
System Shock will be available on various platforms, ensuring that players can experience the game regardless of their preferred gaming system. The remake will launch on PC, Xbox One, Xbox Series X/S, PS4, and PS5. This broad availability allows fans to immerse themselves in the game's rich and captivating world, regardless of their console choice.
Overall, the System Shock remake promises an enhanced and thrilling gaming experience for both fans of the original game and newcomers to the series. With its postponed release date, players can eagerly anticipate May 30, 2023, to dive into the futuristic world, battle an AI nemesis, and save humanity from certain doom.
Frequently Asked Questions
1. What is System Shock?

System Shock is a first-person action role-playing game originally released in 1994. The content provided refers to a remake of the game created by Nightdive Studios.

2. Who is developing the System Shock remake?

The System Shock remake is being developed by Nightdive Studios.

3. What is the release date for the System Shock remake?

The original release date for the game was in March 2023, but it has been postponed to May 30, 2023.

4. What platforms will the System Shock remake be available on?

The System Shock remake will be available on PC, Xbox One, Xbox Series X/S, PS4, and PS5.

5. What are the new features and improvements in the System Shock remake?

The System Shock remake features extensive overhauls, improved graphics, a rethought plot, new 3D models and textures, enhanced lighting and effects, new characters and locations, updated music, modernized controls, and an upgraded user interface.