SanDisk has announced the launch of its new 1TB microSD card for Nintendo Switch, coinciding with the release of The Legend of Zelda: Tears of the Kingdom. This high-capacity memory card, adorned with the iconic Hylian Crest, offers ample space for storing games and expanding your digital library. In collaboration with Nintendo, SanDisk aims to enhance the gaming experience for fans of The Legend of Zelda series.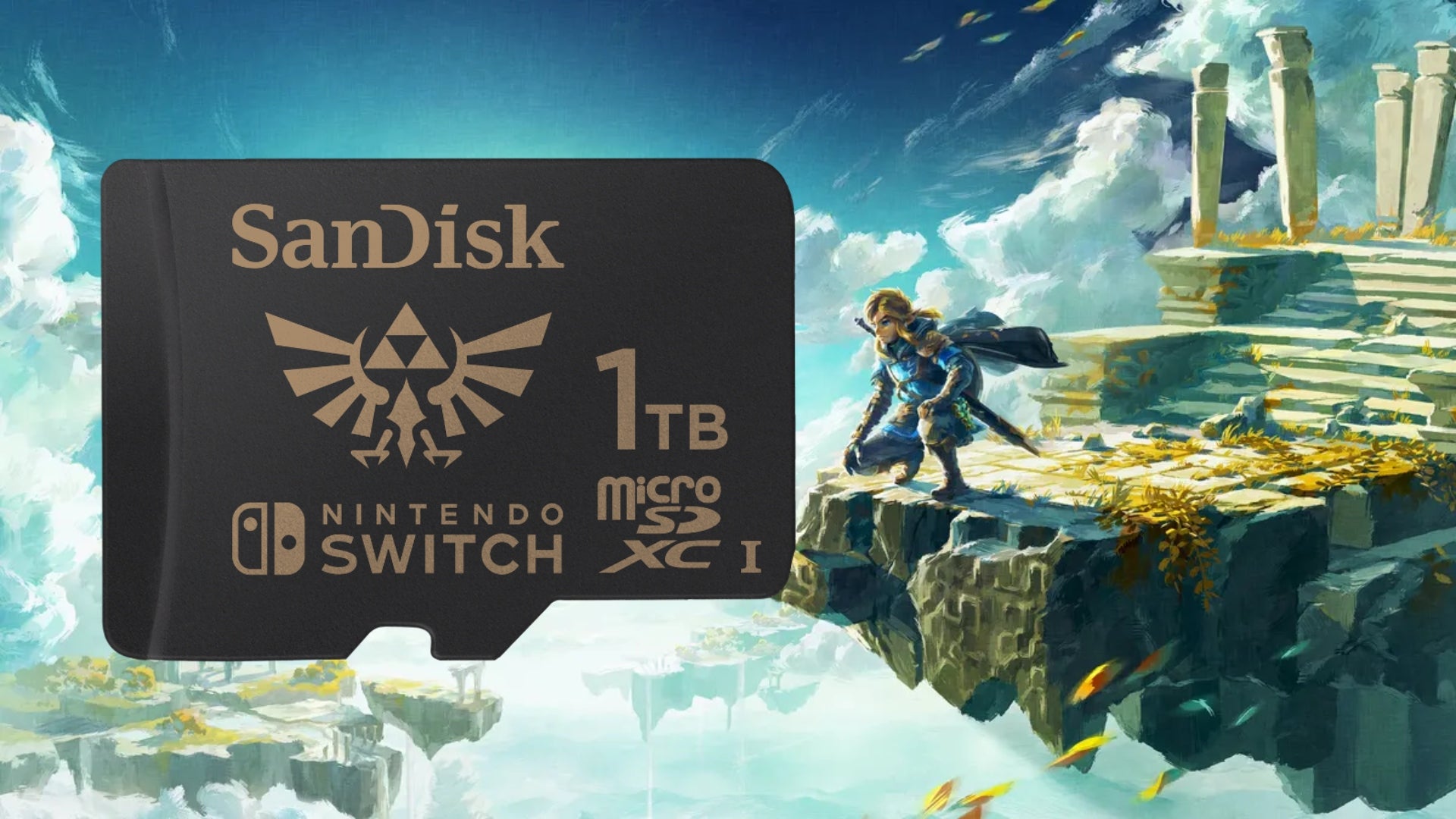 Expanded Storage for Nintendo Switch Enthusiasts
The new 1TB microSD card from SanDisk is their largest capacity offering for the Nintendo Switch console to date. With double the storage of the previous 512GB variant, players can now enjoy the convenience of storing all their favorite games on a single memory card. SanDisk's microSD cards are known for their reliability and compatibility with the Nintendo Switch, making them a popular choice among gamers.
A Proud Partnership and Excitement for the Fans
Susan Park, Vice President of Global Strategic Partnerships at Western Digital, expressed excitement about the enduring popularity of The Legend of Zelda series and the opportunity to cater to the passionate fan community. The collaboration between SanDisk and Nintendo reinforces their commitment to providing products that optimize the Nintendo Switch experience, ensuring gamers can fully immerse themselves in the beloved franchise.
Exploring Alternatives and Affordability
While SanDisk's 1TB microSD card offers top-tier storage capacity, alternative options exist in the market. Digital Foundry, a trusted source for technology recommendations, suggests considering other reliable and more affordable microSD card brands. Gamers have the flexibility to choose a storage solution that aligns with their preferences and budget.
Simplified Game Storage and Transfers
Owning multiple microSD cards for the Nintendo Switch can be cumbersome when switching between games and save files. However, while direct transfers between memory cards are not possible, players can transfer their game files back to the console and then onto the new 1TB microSD card. This process may take some time depending on the number of digital games owned, but it simplifies the management of game storage.
With the release of The Legend of Zelda: Tears of the Kingdom, SanDisk's 1TB microSD card offers Nintendo Switch users an opportunity to expand their gaming horizons. Whether opting for the higher capacity SanDisk card or exploring alternative options, gamers can enjoy the immersive world of The Legend of Zelda series with ease and convenience.
Based on the entities mentioned, here is a list of frequently asked questions (FAQs) and their corresponding answers:
1. **What is The Legend of Zelda: Tears of the Kingdom about?**
* The Legend of Zelda: Tears of the Kingdom is an action-adventure video game. It follows the journey of the protagonist in a fantasy world, where they must embark on a quest to save the kingdom from a great threat. The game features puzzles, exploration, and battles with enemies. It offers an immersive storyline and engaging gameplay.
2. **What is SanDisk and what products do they offer?**
* SanDisk is a company that specializes in manufacturing flash memory storage solutions. They produce a wide range of products, including microSD cards, solid-state drives (SSDs), USB flash drives, and portable storage devices. SanDisk's products are known for their reliability, performance, and compatibility with various devices.
3. **What are the key features and capabilities of the Nintendo Switch console?**
* The Nintendo Switch is a hybrid gaming console that can be used both as a handheld device and as a traditional home console. It offers a unique gaming experience, allowing players to seamlessly switch between playing on a TV and using it as a portable handheld device. The console features detachable controllers, motion controls, online multiplayer capabilities, and a wide range of games from various genres.
4. **Who is Susan Park and what is her role in the partnership with Nintendo?**
* Susan Park is the Vice President of Global Strategic Partnerships at Western Digital, the parent company of SanDisk. Her role involves overseeing and managing partnerships, including the collaboration with Nintendo. She plays a key role in ensuring the successful integration of SanDisk's products with the Nintendo Switch and enhancing the gaming experience for users.
5. **What are the recommended alternative storage options for the Nintendo Switch?**
* Digital Foundry, an expert in evaluating technology products, has recommended alternative storage options for the Nintendo Switch. These options may include specific microSD cards from different brands that offer reliable performance and storage capacity at a more affordable price. It is advisable to refer to their recommendations and reviews to find the most suitable storage solution based on individual needs and preferences.
Please note that the information provided here is a summary and for a more detailed understanding, further research on reputable platforms such as Wikipedia, Reddit, Yelp, or Quora is recommended.