The Pittsburgh Steelers made a bold move in the first round of the 2023 NFL Draft by trading up to the 14th overall spot to select Broderick Jones, an offensive tackle from the University of Georgia. The trade involved swapping spots with the New England Patriots and giving up a fourth-round pick in the process. General Manager Omar Khan expressed his satisfaction with the trade, emphasizing the importance of adding competition to the offensive line.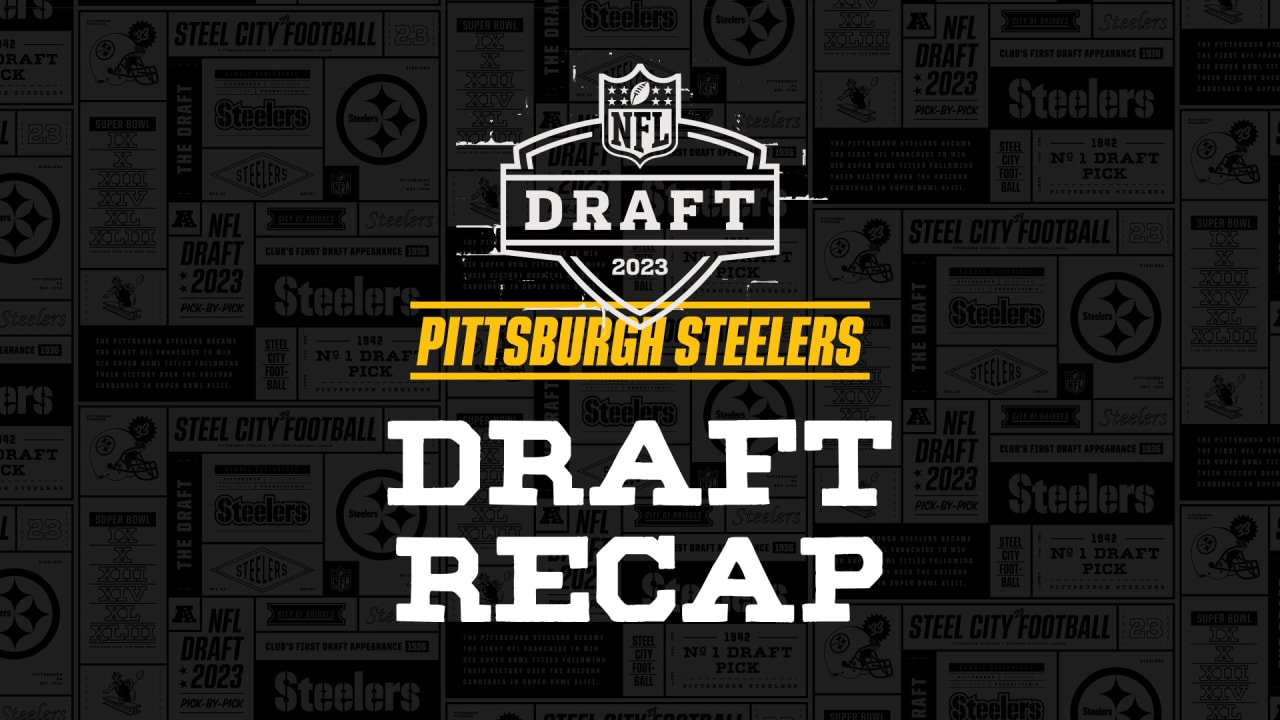 Broderick Jones: A Rising Star with Tremendous Potential
Broderick Jones emerged as a standout player during his time at the University of Georgia. Starting every game in 2022, he showcased his talent and was recognized as an Associated Press All-SEC first-team selection. Coach Mike Tomlin expressed his excitement about Jones, highlighting his impressive skills and immense potential. With his competitive mentality, desire for greatness, and experience with a winning program, Jones is poised to make a significant impact on the Steelers' offensive line.
The Pittsburgh Steelers: A History of Success
The Pittsburgh Steelers are a storied franchise with a rich football history. Known for their strong defense and physical style of play, the team has achieved great success, including multiple Super Bowl championships. Led by Coach Mike Tomlin, the Steelers have consistently fielded competitive teams and have a passionate fan base. The trade to acquire Broderick Jones demonstrates their commitment to strengthening their roster and maintaining a winning tradition.
Omar Khan: The Architect of the Steelers' Success
Omar Khan, the General Manager of the Pittsburgh Steelers, played a pivotal role in orchestrating the trade for Broderick Jones. Khan's expertise in player personnel, contract negotiations, and salary cap management has been instrumental in the team's success. His long tenure with the organization since 2001 is a testament to his capabilities and dedication. Khan's strategic approach and financial acumen have consistently positioned the Steelers as contenders in the NFL.
The University of Georgia's Football Program: A Breeding Ground for Talent
The University of Georgia has a storied football program that has produced numerous talented players over the years. With a tradition of success and a commitment to excellence, the Bulldogs have established themselves as a powerhouse in college football. Broderick Jones' time at Georgia allowed him to develop his skills and compete at a high level. The university's football program has shaped Jones into a well-rounded player ready to make an impact in the NFL.
The Pittsburgh Steelers' decision to trade up and select Broderick Jones in the 2023 NFL Draft signifies their dedication to strengthening their offensive line. With Jones' immense talent and potential, combined with the Steelers' winning culture, the team is poised for continued success in the upcoming season.
Frequently Asked Questions
1. Who is Broderick Jones and what is his football background?

Broderick Jones is an offensive tackle who played college football at the University of Georgia. He was selected by the Pittsburgh Steelers in the first round of the 2023 NFL Draft. Jones started every game in 2022 for the Bulldogs and was recognized as an Associated Press All-SEC first-team selection.

2. Can you provide an overview of the Pittsburgh Steelers?

The Pittsburgh Steelers are a professional football team based in Pittsburgh, Pennsylvania. They are a member of the National Football League (NFL) and compete in the league's American Football Conference (AFC) North division. The team has a rich history and is known for their success, having won multiple Super Bowl championships. They have a strong fan base and are recognized for their "Steel Curtain" defense and a tradition of tough, physical play.

3. What was the trade between the Pittsburgh Steelers and the New England Patriots?

The Pittsburgh Steelers traded up to the 14th overall spot in the first round of the 2023 NFL Draft. They made a deal with the New England Patriots, swapping spots and giving the Patriots a fourth-round pick (120th overall) in the same draft. This trade allowed the Steelers to select offensive tackle Broderick Jones from the University of Georgia.

4. Who is Omar Khan and what is his role as General Manager of the Steelers?

Omar Khan is the General Manager of the Pittsburgh Steelers. He is responsible for overseeing various aspects of the team's operations, including player personnel, contract negotiations, and salary cap management. Khan has been with the Steelers since 2001 and has played a significant role in the team's success, including their Super Bowl victories. He is highly regarded for his expertise in managing the team's finances and maintaining a competitive roster.

5. What is the University of Georgia's football program known for?

The University of Georgia's football program is known for its tradition of success and competitive teams. The Bulldogs have a strong football history, with multiple conference championships and bowl