Relive the excitement of podracing with Star Wars Episode 1 Racer, now available on Xbox as part of the Games with Gold program. Originally released in 1999 for Nintendo 64 and Windows PC, this beloved racing game has made its way to the modern console, offering improved visuals, updated controls, and the addition of Xbox achievements. Whether you're a Star Wars fan or a racing enthusiast, Star Wars Episode 1 Racer delivers a smooth and exhilarating experience that is sure to captivate players of all ages.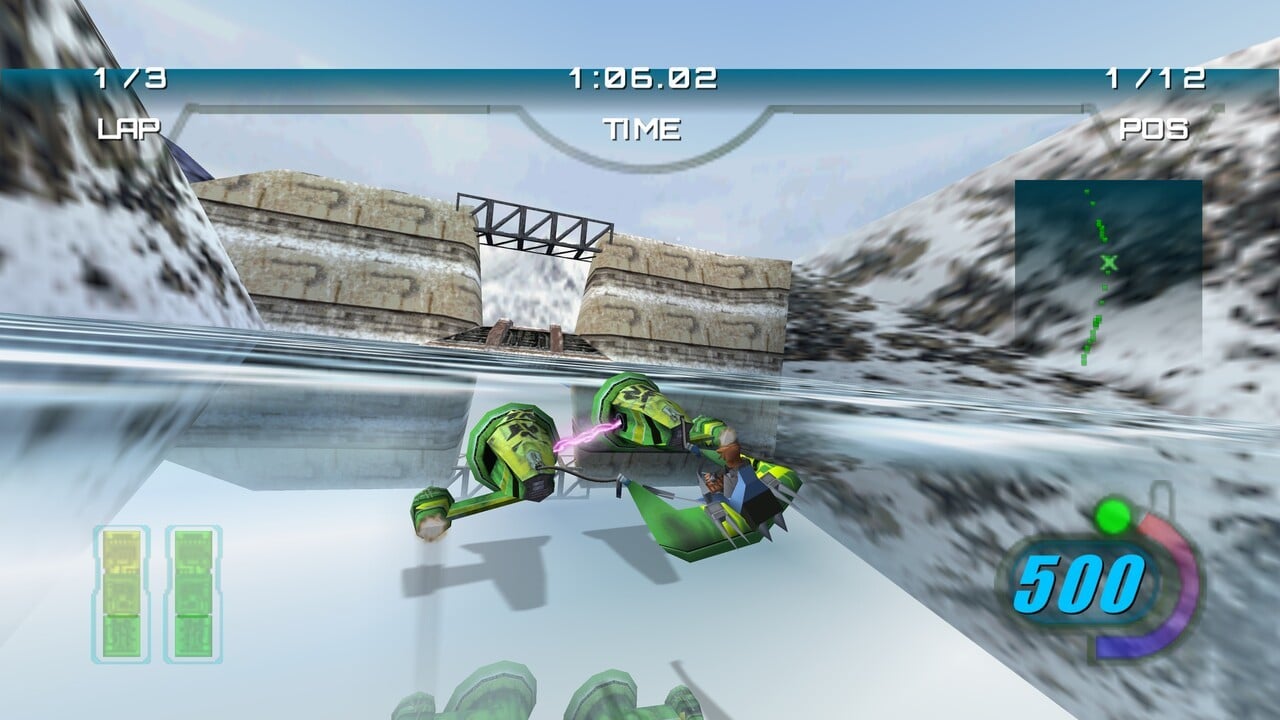 Fast and Furious: Experience the Intense Podracing Action
Step into the shoes of iconic characters like Anakin Skywalker and Sebulba as you participate in high-speed races across the galaxy. The game's crisp visuals and immersive sound design enhance the sense of speed, making each race a thrilling and immersive experience. While the handling of the pods may take some time to master, the satisfaction of maneuvering through tight corners and avoiding hazardous obstacles at breakneck speeds is unparalleled.
Varied Tracks and Podracers: Choose Your Path to Victory
Star Wars Episode 1 Racer offers a diverse selection of tracks that will keep you engaged and entertained. From lava-soaked caves to treacherous icy lakes, each course presents its own set of challenges and unique environments. Additionally, the game features a wide range of podracers, each with its own attributes and performance characteristics. Finding the perfect balance between speed, acceleration, and handling is key to securing victory and unlocking new components for your pod.
A Blast from the Past: Nostalgia and Updated Features
For those who played Star Wars Episode 1 Racer back in the 90s, this Xbox port is a trip down memory lane. The familiar gameplay mechanics, combined with cleaner visuals and modernized controls, make for an enhanced experience. While the lack of online multiplayer may disappoint some, the split-screen multiplayer mode still provides the opportunity for local competitive racing with friends.
Conclusion: Relive the Excitement of Podracing
Star Wars Episode 1 Racer on Xbox is a must-play for fans of the franchise and racing enthusiasts alike. With its thrilling gameplay, diverse tracks, and iconic characters, the game captures the essence of podracing from Star Wars Episode 1: The Phantom Menace. While it may feel somewhat limited once the main campaign is completed, the sheer enjoyment of the racing experience will have you coming back for more. So buckle up, rev your engines, and get ready to feel the exhilaration of podracing once again!
Here are some frequently asked questions (FAQs) about the entities mentioned in the content:
Frequently Asked Questions
What is Star Wars Episode 1 Racer?

Star Wars Episode 1 Racer is a racing video game based on the podracing scenes from the movie Star Wars Episode 1: The Phantom Menace. It was initially released in 1999 for Nintendo 64 and Windows PC and later received an Xbox port in 2020. The game allows players to participate in podracing tournaments across various tracks and upgrade their podracers.

Who is Anakin Skywalker?

Anakin Skywalker is a fictional character in the Star Wars franchise. He is portrayed as a young podracer in Star Wars Episode 1 Racer and later becomes a central character in the Star Wars prequel trilogy as the young Jedi Knight who eventually turns to the dark side and becomes Darth Vader.

Who is Sebulba?

Sebulba is a fictional character in the Star Wars franchise. He is a Dug podracer and a rival to Anakin Skywalker in Star Wars Episode 1 Racer. Sebulba is known for his aggressive and ruthless racing tactics.

What is Xbox Games with Gold?

Xbox Games with Gold is a program offered by Microsoft for Xbox console owners. It provides free monthly game downloads as part of the Xbox Live Gold subscription. Subscribers can access a selection of games that are available for download and play as long as they maintain an active subscription.