Step into the dystopian world of Signalis, a captivating survival horror game that pays homage to classics like Resident Evil and Silent Hill while adding its own modern twists. With an isometric camera angle and intense gameplay mechanics, Signalis is a love letter to the genre that shouldn't be ignored. From its intriguing storyline to its unique visual style, this game offers a truly immersive experience for horror enthusiasts.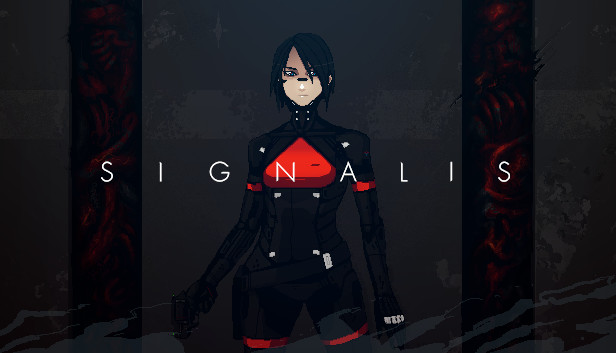 A Futuristic World Governed by the Eusan Empire
In an unknown year, the game takes place in a planetary system ruled by the totalitarian Eusan Empire. Androids called replikas, created from human neural imprints, serve as both military and labor force. As the player assumes the role of Elster, a replika awakened on the planet Penrose-512, the journey begins to find her partner Ariane Yeong. The story delves into themes of identity and showcases the complex behaviors of these human-like androids.
An Unforgettable Protagonist and LGBTQIA+ Representation
Elster, the main player character in Signalis, is a lesbian replika and a standout protagonist in the world of video games. With limited dialogue but a powerful presence, Elster's journey unfolds through flashbacks and the finale. The inclusion of LGBTQIA+ representation adds depth to the storytelling and makes Signalis a game that embraces diverse narratives.
An Intense Battle for Survival
In Signalis, players must navigate a challenging environment where resources and ammunition are scarce. Choosing between fighting or fleeing becomes a crucial puzzle to solve. The game offers a range of weapons, including shotguns, pistols, and more, while enemies known as replikas pose a relentless threat. Each encounter requires strategic thinking and mastery of the limited inventory system.
An Anime-Inspired Aesthetic and Disturbing Imagery
Signalis draws inspiration from anime, particularly works like Ergo Proxy, to create a visually striking experience. Cutscenes adopt an anime-like style, while the game's overall aesthetic showcases a blend of industrial and cassette futurism reminiscent of the '90s. As the story progresses, the atmosphere delves into semi-generic horror settings, accompanied by disturbing and unsettling imagery.
Signalis is a must-play for fans of survival horror games, combining classic elements with innovative gameplay mechanics. With its gripping storyline, memorable characters, and immersive visuals, this game delivers a true survival horror experience. Prepare to be captivated by its suspenseful gameplay and dive into a world of mystery, terror, and tragedy.
Based on the entities mentioned in the content, here are some frequently asked questions (FAQs) that could provide the information we need:
1. What is Signalis and when was it released?
2. Can you provide more information about the Eusan Empire in Signalis?
3. What is the significance of Penrose-512 in the game Signalis?
4. How is LGBTQIA+ representation portrayed in Signalis and what role does the character Elster play?
5. How does Signalis incorporate anime influences into its gameplay and visuals?
6. What is the connection between Signalis and the Dead Space series?
7. Can you provide details about "The King In Yellow" book and its influence on Signalis?
8. How does Stanley Kubrick's work inspire the themes and atmosphere of Signalis?
Please note that the specific answers to these questions may vary depending on the research sources consulted (Wikipedia, Reddit, Yelp, Quora, etc.), and the available information at the time of research.