Rumors and speculations surrounding the highly anticipated Nintendo Switch 2 have been circulating among gaming enthusiasts. As the successor to the wildly popular Nintendo Switch, expectations are high for this next-generation console. While official details remain scarce, several aspects of the Switch 2 have garnered attention, including potential upgrades, backward compatibility, and concerns about the Joy Con controllers.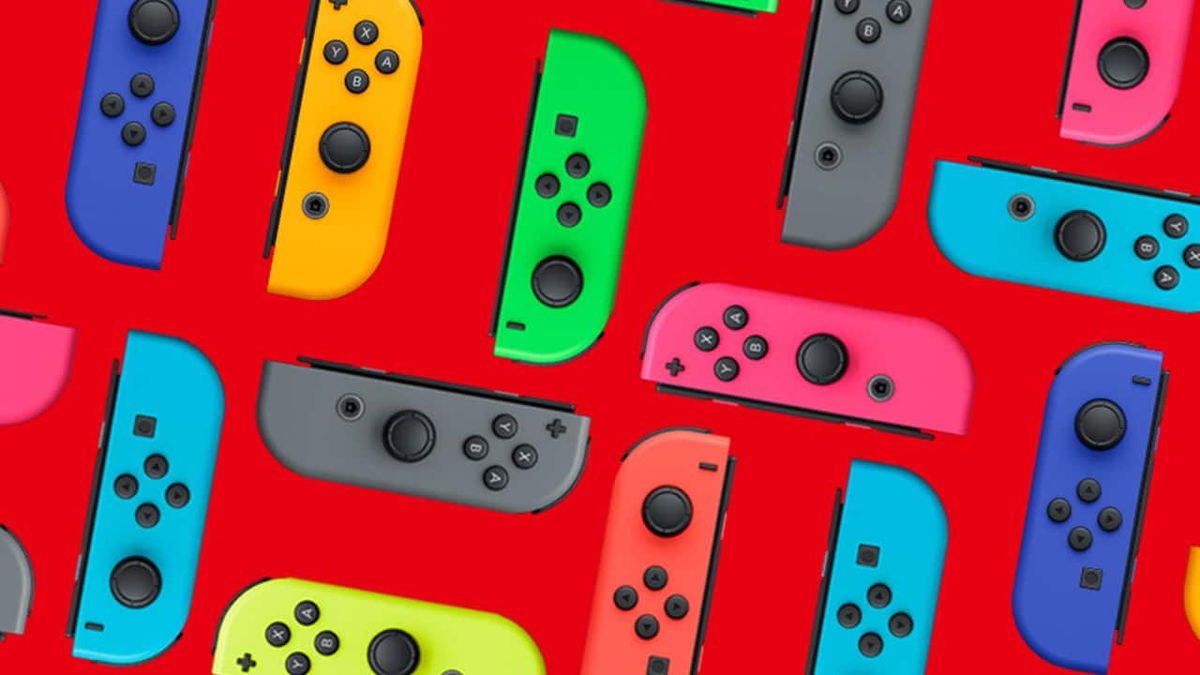 Potential Upgrades and Features
The Nintendo Switch 2 is expected to bring improvements in both display quality and performance. With a better display, players can look forward to enhanced visuals and a more immersive gaming experience. While specific details are yet to be confirmed, rumors suggest that Nintendo will focus on iterative upgrades rather than a complete overhaul of the console.
Backward Compatibility with Joy Con Controllers
One burning question among Nintendo fans is whether the Switch 2 will be backward compatible with the original Joy Con controllers. These detachable controllers have become synonymous with the Switch experience, and many players have invested in various colors, designs, and limited editions. While Nintendo has not provided official information on this matter, backward compatibility would allow players to continue using their existing Joy Cons, providing a familiar and cost-effective transition to the new console.
Concerns about Joy Con Performance and Compatibility
While Joy Con controllers have been praised for their versatility, there have been concerns regarding performance issues such as Joy Con drift and vibration inconsistencies. Fans hope that the Switch 2 will address these problems and introduce improved vibration and drift-free analog sticks. Additionally, there is a desire for compatibility between the new console and controllers from the previous generation, similar to the backward compatibility feature offered by the PlayStation 5.
Expectations for Game Compatibility and Updates
Aside from controller concerns, fans are eager to learn about game compatibility and the potential for free next-gen updates. Many hope that older Switch games will receive updates to take advantage of the Switch 2's enhanced capabilities, offering improved graphics, performance, and features. Furthermore, the availability of special edition Joy Cons for the new console would provide players with a unique and enjoyable gaming experience.
While the details surrounding the Nintendo Switch 2 remain shrouded in mystery, the rumors and discussions surrounding potential upgrades, backward compatibility, and Joy Con concerns have created a buzz among gaming communities. As players eagerly await official announcements from Nintendo, the prospect of a new and improved console continues to captivate the imaginations of Nintendo enthusiasts worldwide.
Here are 4-5 frequently asked questions (FAQs) about the entities mentioned in the content and the potential answers they might provide:
1. **FAQ**: What are the rumored specifications and features of the Nintendo Switch 2?
* **Answer**: The Nintendo Switch 2 is rumored to come with a better display, improved performance for enhanced visuals, and upgraded Joy Con controllers. However, specific details and official announcements about the console's specifications are not available at this time.
2. **FAQ**: Is the Nintendo Switch 2 backward compatible with the original Joy Con controllers?
* **Answer**: As of now, it is unclear whether the Nintendo Switch 2 will be backward compatible with the original Joy Con controllers. Nintendo has not made any official statements regarding this matter, and more information may be revealed closer to the console's release.
3. **FAQ**: How does backward compatibility work for gaming consoles like the Nintendo Switch 2?
* **Answer**: Backward compatibility allows a newer gaming console to play games from its previous generation. This means that if the Nintendo Switch 2 is backward compatible, it would be able to play games designed for the original Nintendo Switch. However, the level of compatibility and specific details would depend on Nintendo's implementation.
4. **FAQ**: What did Shuntaro Furukawa, the President of Nintendo, say about the Nintendo Switch's lifecycle?
* **Answer**: Shuntaro Furukawa stated in an interview with Bloomberg that the Nintendo Switch is "just in the middle of its lifecycle." This suggests that Nintendo plans to support and continue the Nintendo Switch line for a longer period, potentially indicating a focus on incremental upgrades rather than a completely new console.
5. **FAQ**: How does backward compatibility with controllers work on the PlayStation 5?
* **Answer**: The PlayStation 5 offers backward compatibility with the DualShock 4 controllers, which were used with the previous generation PlayStation 4. However, this backward compatibility is limited to playing PlayStation 4 games on the PlayStation 5. It is important to note that compatibility with specific games may vary, and certain features of the DualShock 4 controllers might not be fully utilized on the PlayStation 5.
Please note that the answers provided are based on general knowledge and assumptions, as specific details and official announcements may not be available without internet research.