Get ready for an exciting month of binge-watching as June brings a plethora of new Hindi and English web series to your favorite streaming platforms. From thrilling adventures to gripping dramas, there's something for everyone. Let's take a sneak peek at what's in store for you.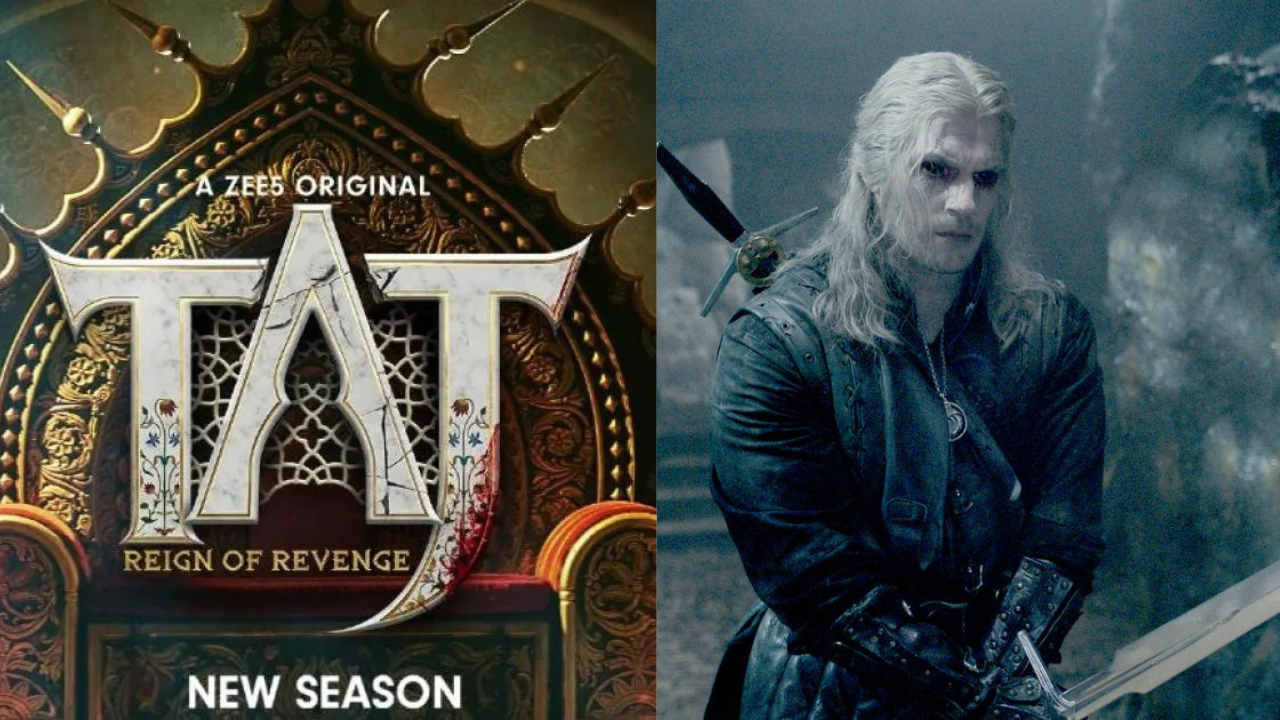 Taj: Reign of Revenge
Prepare to be enthralled by the power-packed performances of Naseeruddin Shah, Aditi Rao Hydari, Rahul Bose, and more in the upcoming season of "Taj: Reign of Revenge." This Zee5 series delves into the story of Prince Salim's transformation into a ruthless emperor and his defiance against his father, Akbar. Brace yourself for intense drama, political intrigue, and stellar acting as this historical epic unfolds.
School of Lies
Get ready for a gripping missing child drama in "School of Lies," featuring the talented Nimrat Kaur. When a 12-year-old boy named Shakti mysteriously disappears, the boarding school becomes the center of a shocking revelation. Uncover hidden secrets, unravel the truth, and witness the psychological twists and turns that will keep you on the edge of your seat. This Netflix series promises a thrilling and emotionally charged storyline that will leave you wanting more.
Asur 2
The highly anticipated second season of "Asur" is finally here, exclusively on JioCinema. Brace yourself for the return of the formidable duo, Arshad Warsi and Barun Sobti, as they reprise their roles as Dhananjay Rajput and Nikhil Nair. Asur threatens to rise again, and it's up to our dynamic detectives to stop him. With its intriguing plot, compelling performances, and a perfect blend of mythology and crime, "Asur 2" is set to captivate audiences once again.
Deadloch
Prepare for a darkly comic murder-mystery in the latest Australian original series, "Deadloch." Created, written, and produced by Australian comedy legends Kate McCartney and Kate McLennan, this Prime Video series takes you on a thrilling journey filled with twists, humor, and intriguing characters. Follow the investigation into a perplexing murder case and get ready for a rollercoaster ride of emotions and unexpected revelations.
Never Have I Ever Season 4
Don't miss the final season of the hilarious and heartwarming coming-of-age comedy, "Never Have I Ever." Join Devi and her friends as they navigate the ups and downs of high school, facing new challenges, prom, graduation, and the possibility of a new romance. This Netflix series, created by Mindy Kaling, has been a fan favorite, and the fourth season promises to deliver the perfect conclusion to Devi's story.
Mark your calendars and get ready to immerse yourself in these exciting web series. From historical dramas to thrilling mysteries and captivating comedies, June has something to offer for every taste. Grab your popcorn, find a cozy spot on the couch, and get ready for an unforgettable month of binge-watching.
Frequently Asked Questions
What is the Marvel Comics storyline "Secret Invasion" about?

"Secret Invasion" is a Marvel Comics storyline that involves a Skrull invasion of Earth, where shape-shifting aliens infiltrate various organizations and replace key individuals. The story explores themes of deception, trust, and the heroes' efforts to uncover the Skrulls' secret agenda. The television series adaptation aims to bring this epic storyline to life within the Marvel Cinematic Universe (MCU) and follows characters like Nick Fury and his allies as they try to stop the invasion.

Who is Henry Cavill's character in "The Witcher" and what is the show about?

Henry Cavill portrays Geralt of Rivia, the main character in the television series "The Witcher." Based on a book series by Andrzej Sapkowski, "The Witcher" follows Geralt, a monster hunter with supernatural abilities, as he navigates a world filled with magical creatures, political intrigue, and complex relationships. The show explores Geralt's adventures, his role as a protector of the innocent, and his personal journey in a morally ambiguous world.

What can we expect from John Krasinski's return in "Jack Ryan" Season 4?

In "Jack Ryan" Season 4, John Krasinski reprises his role as the titular character, Jack Ryan. As an executive producer, Krasinski is involved in shaping the overall direction of the series. The upcoming season will continue the thrilling adventures of Jack Ryan as he tackles new threats and confronts dangerous situations around the world. Fans can anticipate a mix of intense action, espionage, and political intrigue, all centered around the character of Jack Ryan.