A new collaboration between Lucasfilm Games and Psyonix has been announced, exciting fans of both Rocket League and Star Wars. On May 4th, also known as "Star Wars Day," players will be able to experience Star Wars-themed content in the popular free-to-play sports game. The collaboration brings new skins, customization options, and in-game items inspired by the beloved droids of the Star Wars universe.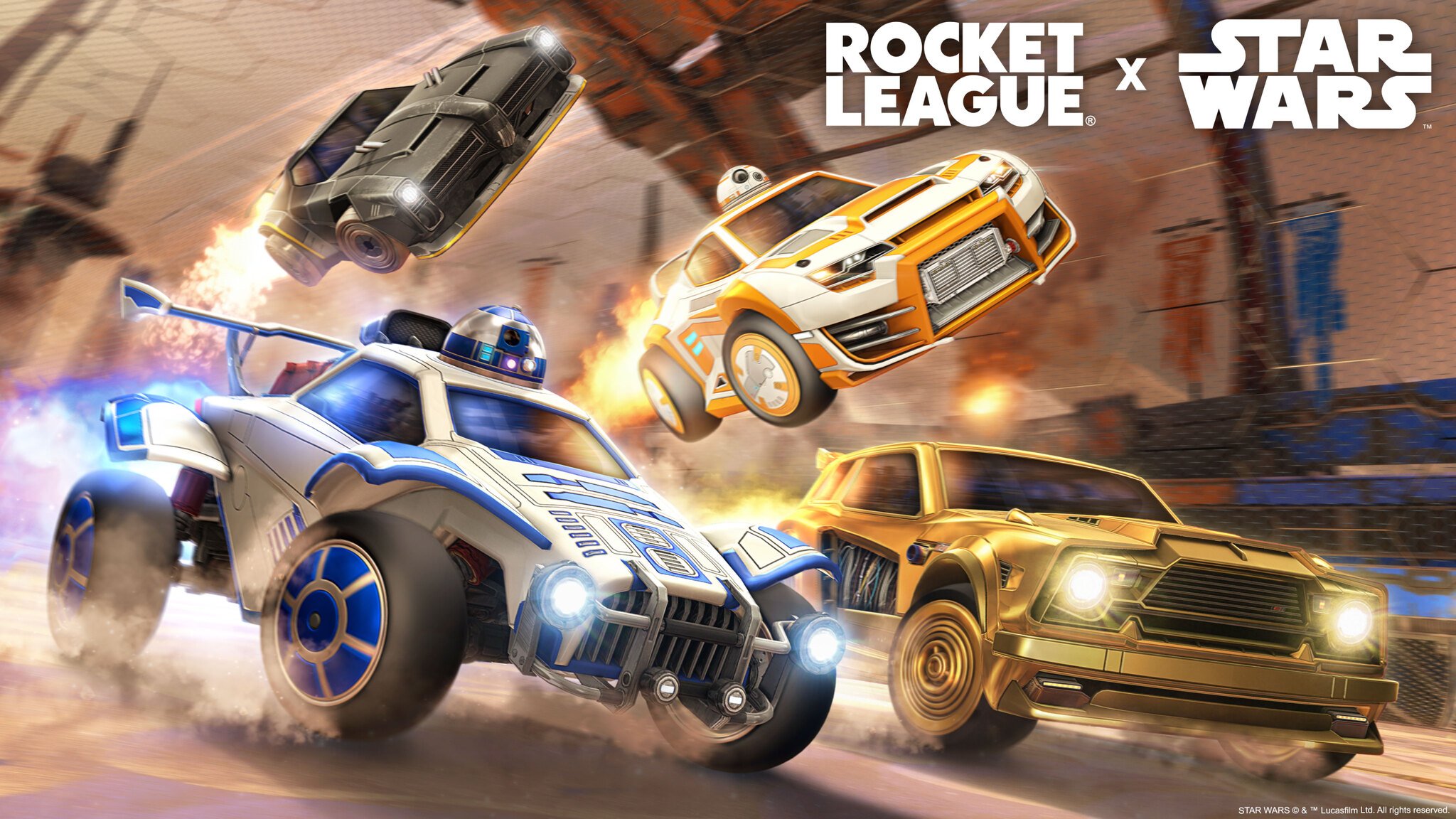 Star Wars Day Celebration
To commemorate Star Wars Day, Rocket League players can immerse themselves in the world of Star Wars with a range of exciting additions. The STAR WARS Droid Bundle offers unique decals, wheels, and toppers for four different cars, each representing a famous droid: Fennec as C-3PO, Octane as R2-D2, Dominus as K-2SO, and Takumi as BB-8. Additionally, individual droid packs will be available for purchase, featuring specific items for each droid.
Free Star Wars Content
As part of the collaboration, players will also have the opportunity to claim free Star Wars content. The "Rust Bucket" Player Title and STAR WARS R2-D2 (Twin Suns) Player Banner will be available for free in the in-game Item Shop. This allows players to showcase their Star Wars fandom without spending any in-game credits.
Award-Winning Game meets Iconic Franchise
Rocket League, which has garnered over 150 "Game of the Year" awards, continues to expand its collaboration roster with the addition of Star Wars. The game, released in 2015, has become a global sensation with its unique blend of soccer and vehicular gameplay. Its availability on multiple platforms, including Nintendo Switch, PlayStation, Xbox, and PC, has contributed to its immense popularity.
Previous Collaborations and Future Updates
This collaboration is not Rocket League's first venture into crossover content. The game has previously featured collaborations with popular franchises like Rick and Morty, Super Mario Brothers, Twisted Metal, Harry Potter, and Hot Wheels. Additionally, fans of the LEGO Star Wars: The Skywalker Saga can look forward to an update and a new DLC character release on May 4th, further expanding the Star Wars gaming universe.
With the Lucasfilm Games and Psyonix collaboration, Star Wars enthusiasts and Rocket League players alike can look forward to a thrilling fusion of two beloved worlds. Whether it's scoring goals or exploring the galaxy, this collaboration promises an unforgettable gaming experience for fans of both franchises.
Frequently Asked Questions
What is Lucasfilm Games?

Lucasfilm Games is a division of Lucasfilm, the entertainment company known for its creation of the Star Wars and Indiana Jones franchises. Lucasfilm Games is responsible for the development and publishing of video games based on these properties.

Who is Psyonix?

Psyonix is a video game development studio based in San Diego, California. They are best known for creating the popular game Rocket League, which combines soccer and driving in a unique and competitive multiplayer experience.

What is Star Wars Day?

Star Wars Day is an annual celebration of the Star Wars franchise that takes place on May 4th. The date is a pun on the famous Star Wars quote, "May the Force be with you" ("May the Fourth be with you"). Fans around the world engage in various activities and events to honor the iconic science fiction series.

What is Rocket League?

Rocket League is a free-to-play sports arcade game that was released in 2015. It features a unique blend of soccer and vehicular gameplay, where players control rocket-powered cars to hit a ball into the opponent's goal. The game offers online and offline play, various game modes, and extensive customization options for cars.

Who are the iconic droids of Star Wars?

The iconic droids of Star Wars include C-3PO, R2-D2, K-2SO, and BB-8. C-3PO is a protocol droid fluent in multiple languages, R2-D2 is an astromech droid known for its resourcefulness, K-2SO is a reprogrammed Imperial security droid, and BB-8 is a spherical astromech droid that plays a prominent role in the sequel trilogy.