Game development studio Bungie, known for its iconic franchises like Halo and Destiny, is making a long-awaited return to one of its earlier titles. In a surprise announcement during the PlayStation Showcase, Bungie unveiled the revival of Marathon, a first-person shooter series that captivated gamers in the 1990s. This time, Marathon is reimagined as a player-versus-player (PvP) extraction shooter, offering a fresh twist to the beloved franchise.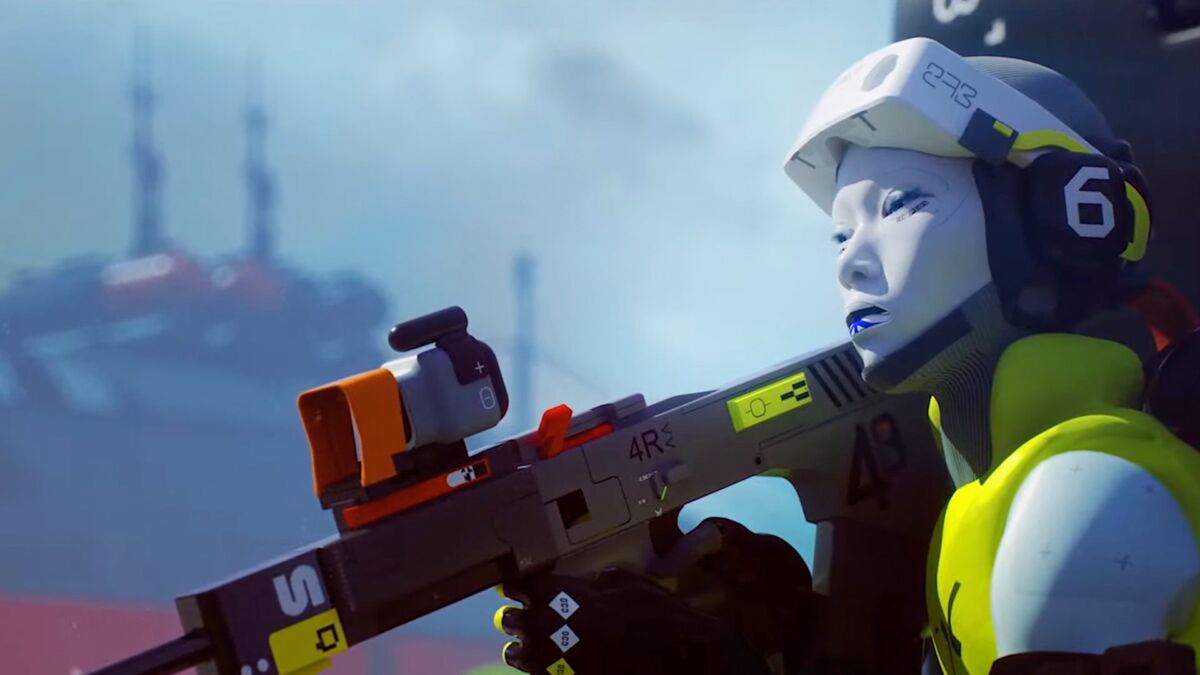 The Resurgence of Marathon
The Marathon series, originally developed for the Apple Macintosh, gained a devoted following with its sci-fi storyline and intense gameplay. After a hiatus of 27 years, Bungie is breathing new life into Marathon, infusing it with updated mechanics and an intriguing PvP concept. Players will assume the roles of synthetic Runners, battling each other for valuable loot and a chance at safe extraction from the planet. Although the iconic Pfhor alien race won't be the central antagonist this time, Bungie assures fans that the original mythology and story will be honored.
A Multiplatform Experience with Cross-Play
Bungie plans to launch the new Marathon game on PC, PS5, and Xbox Series X & S, offering players a choice of platforms to enjoy the action-packed shooter. What's more, the game will support full cross-play and cross-save functionality, allowing gamers to seamlessly switch between platforms without losing their progress. This inclusive approach aims to foster a vibrant and connected community across different systems, uniting players in their quest for glory and loot.
Bungie's Commitment to an Enhanced Gaming Experience
Learning from their experience with the Destiny series, Bungie is taking several steps to ensure an improved gaming experience for Marathon players. The studio is implementing dedicated servers to provide stable and reliable online gameplay, and they have a strong focus on implementing robust anti-cheat measures to maintain fair competition. By addressing these crucial aspects, Bungie aims to create a PvP environment where players can fully immerse themselves in the exhilarating world of Marathon.
While an exact release date for Marathon has not been announced yet, fans can look forward to future updates from Bungie showcasing gameplay and bringing them closer to launch. As anticipation builds, players are eager to see how Bungie will redefine the Marathon experience and create a captivating new chapter in the beloved franchise.
Frequently Asked Questions
What is Bungie?

Bungie is a game development company known for creating popular game franchises such as Marathon, Halo: Combat Evolved, Destiny, and more. They have a rich history in the gaming industry and have developed games for various platforms.

Tell me more about the Marathon game series.

The Marathon series is a trilogy of first-person shooter games developed by Bungie. It was originally released for the Apple Macintosh in 1994 and gained a dedicated fan base. The games feature a sci-fi storyline involving conflicts with the alien race known as the Pfhor. Marathon Infinity, released in 1996, concluded the series. The recent announcement suggests a new Marathon game is in development, introducing PvP extraction gameplay and new elements to the franchise.

What platforms will the new Marathon game be available on?

The new Marathon game is being developed for PC, PS5, and Xbox Series X & S. This multi-platform release allows players to enjoy the game on their preferred platform and take advantage of cross-play and cross-save functionality, enabling seamless gameplay across different systems.

What can we expect from the new Marathon game developed by Bungie?

The new Marathon game aims to bring a fresh experience to the franchise while honoring its original mythology and story. It introduces a PvP extraction shooter gameplay where players compete against each other for loot and safe extraction from the planet. Bungie is implementing dedicated servers and focusing on anti-cheat measures to enhance the multiplayer experience. More information about the game's mechanics, gameplay, and release date is expected to be revealed closer to launch.