Australian boxer Stevie Spark has accused the officiating of his split decision loss to Mexico's Gabriel Valenzuela as "incompetent" and "corrupt." Spark lost in a split decision with scores of 96-93, 94-95, 95-94 to Valenzuela in a ten-round war. Despite hitting harder, Spark was knocked down in the sixth round, which may have cost him the win. The judging panel for Spark's bout was changed at the eleventh hour, with three neutral judges swapped out for two locals, both of whom awarded Valenzuela the victory.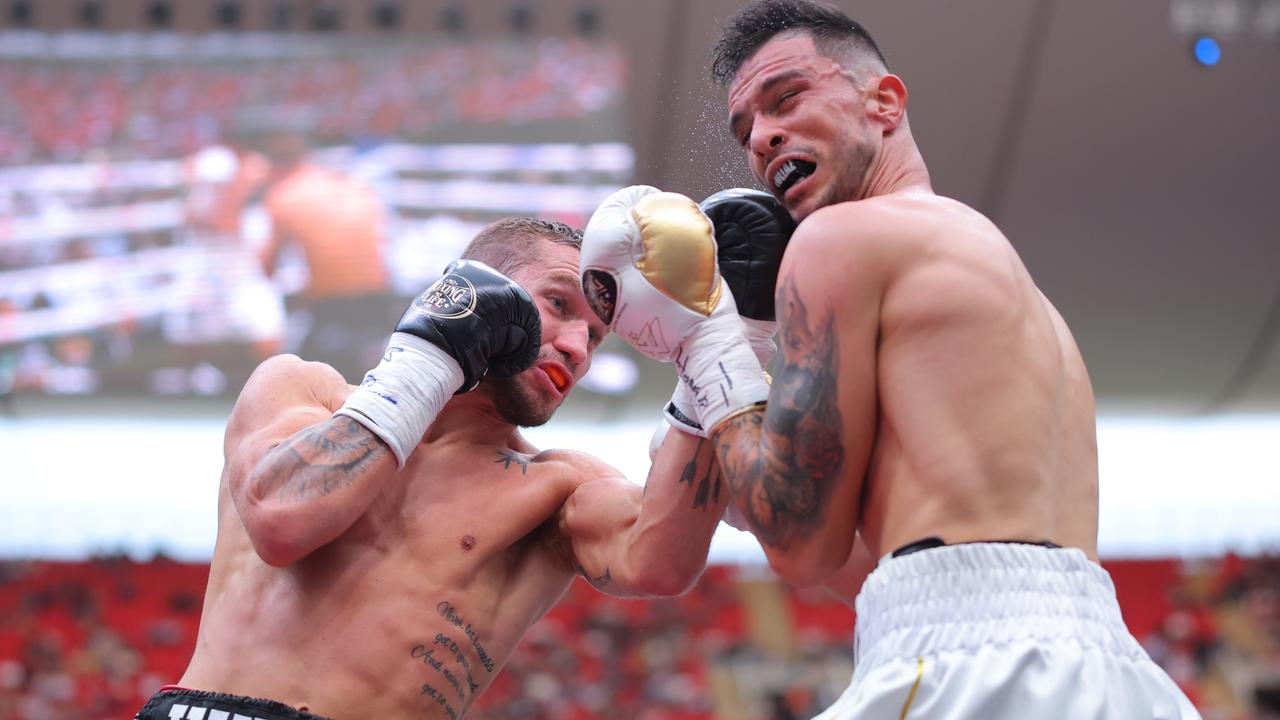 Accusations of Corrupt Officiating
Spark expressed his disappointment with the situation, claiming that the last-minute decision to switch judges was "corrupt." He also stated that local officials attempted to switch the referee before the fight. He believes that changing the officials' personnel could affect people's lives, and those who are responsible for the switch should be held accountable.
Matchroom promoter Eddie Hearn also voiced his frustration with the situation, stating that the officials were supposed to be neutral, but somehow they ended up being local officials.
Expert Opinions and Analysis
Professional boxers and DAZN experts Jessica McCaskill and Darren Barker agreed that Spark should have won, with Barker calling it a "hometown decision." Barker suggested that the knockdown in the sixth round may have swayed the judges' decision in favor of Valenzuela.
Some experts believe that boxing's judging system needs reform. The sport has been plagued with controversial decisions in the past, and some have called for the implementation of new technology to help with scoring.
Spark's Response and Future Career
Despite the disappointing loss, Spark remains optimistic about his future career. He believes that he should have finished Valenzuela in the ring and takes responsibility for the loss. Spark says he is upset for about an hour but has to pull himself together and go again.
Matchroom has promised to investigate the situation and determine why the judges' personnel was changed. Meanwhile, Stevie Spark will continue to pursue his boxing career, undeterred by the controversial loss.
Frequently Asked Questions
Who is Stevie Spark and what is his background in boxing?

Stevie Spark is an Australian professional boxer who has fought in the light heavyweight and cruiserweight divisions. He began his professional career in 2017 and has a record of 12 wins and 2 losses. Before turning professional, Spark had a successful amateur career, winning multiple state and national titles in Australia.

"`
php`

Who is Gabriel Gollaz Valenzuela and what is his boxing record?

Gabriel Gollaz Valenzuela is a Mexican professional boxer who competes in the light heavyweight division. As of May 2023, he has a record of 13 wins, 2 losses, and 1 draw. Valenzuela has fought primarily in Mexico and has won several regional titles.

What were the specific complaints made by Stevie Spark and Eddie Hearn regarding the officiating during the match?

Stevie Spark and Eddie Hearn both complained about the last-minute decision to switch the judges for the match. Spark claimed that two local judges were swapped in for three neutral judges, and that these two judges gave the victory to Valenzuela. Hearn also expressed frustration with the situation, stating that the officials were supposed to be neutral and that he believed Spark had won the fight.

Where did the match between Stevie Spark and Gabriel Gollaz Valenzuela take place?

The article does not provide a specific location for the match, but it is mentioned that it was broadcast on Fox Sports and DAZN. It is possible that the match took place in Mexico, as Valenzuela is a Mexican boxer and several Mexican locations are mentioned in the article.

How will the loss to Gabriel Gollaz Valenzuela affect Stevie Spark's future in boxing?

The article quotes Stevie Spark as saying that the loss will not affect his career and that he plans to continue boxing. It is not clear whether the loss will have any significant impact on his future prospects in the sport, but it is worth noting that he is still relatively early in his professional career and has time to continue`
"`